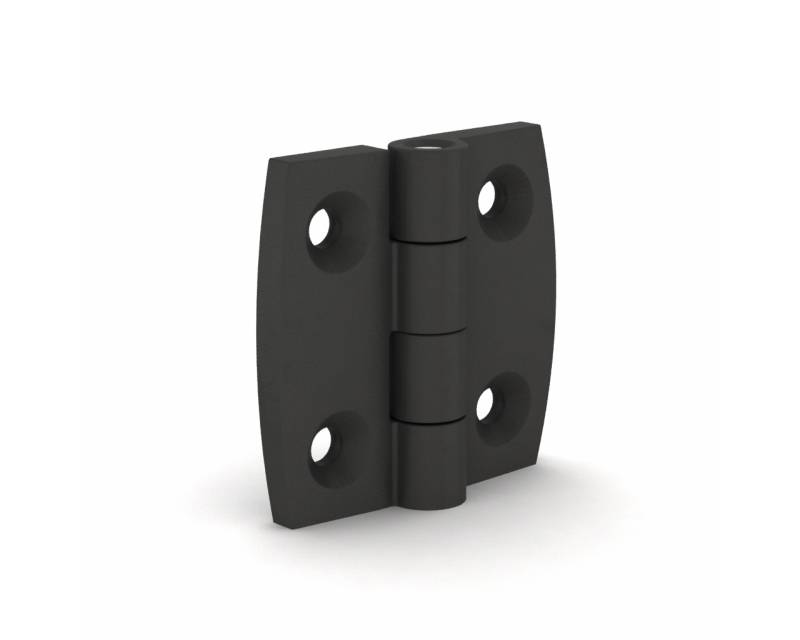 Polymer hinges with pin
The range of polymer hinges with pin consists of square design hinges with countersunk / studs / symmetrical and asymmetrical design, polyamide hinges with countersunk holes / studs / combined studs and holes / carbon fibre, plastic hinges. They measure between 30mm and 120mm in length and between 30mm and 240mm in width. We offer several materials: polyamide, polyethylene, polypropylene, polycarbonate. These are self-extinguishing hinges, made of 30% fibreglass, with a 303 stainless steel pin.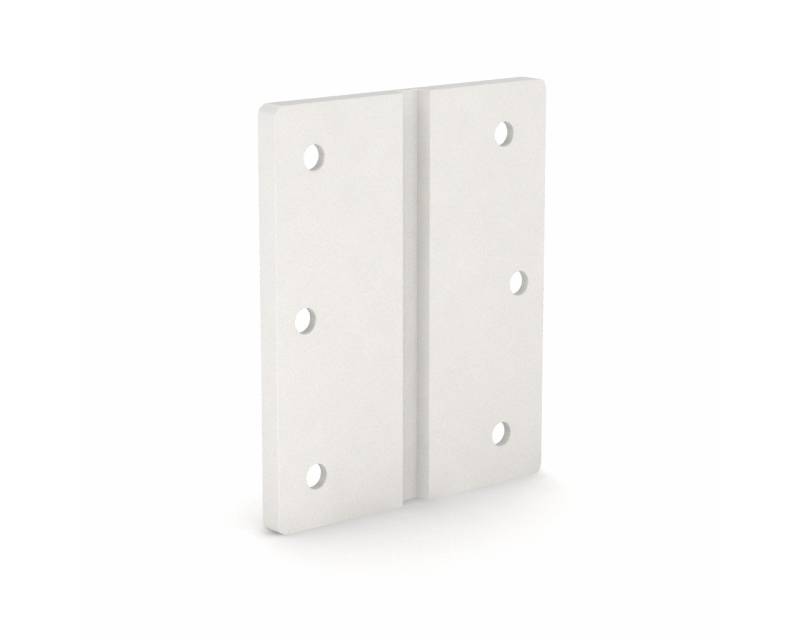 Polymer hinges without pin
The range of polymer hinges without pins consists of plastic hinges from 25.4mm to 101.6mm, made of polymer in rolls. They can withstand temperatures from -40°C to +80°C and are resistant to chemicals (oils, solvents, sea water, etc.). We offer you 1 material: polypropylene.
Hinges : Polymer hinges
The range of polymer hinges consists of polymer hinges with pin and polymer hinges without pin. Our hinges are in polyamid, glassfiber polyamid 30% or 15%, polypropylene. They are available in white, black or transparent. They have an opening angle ranging from 180° to 270°. Polymer hinges are ROHS certified. For any custom hinge request, contact us.