Our services
2 Production sites
PINET Industrie company has 2 production sites: one in France and one in Tunisia.
With these 2 production sites, PINET is able to meet your custom-made or catalogue hinge and latching system needs.
Two production sites
The Chaulnes Factory
Built in 1996 (and enlarged twice) the 8,000 m² factory in Chaulnes in the Picardy region is equipped with a complete fleet of high-tech machinery.
This state-of-the-art equipment combined with the workers' technical skills ensures the quality production of hinges and locks for industrial applications.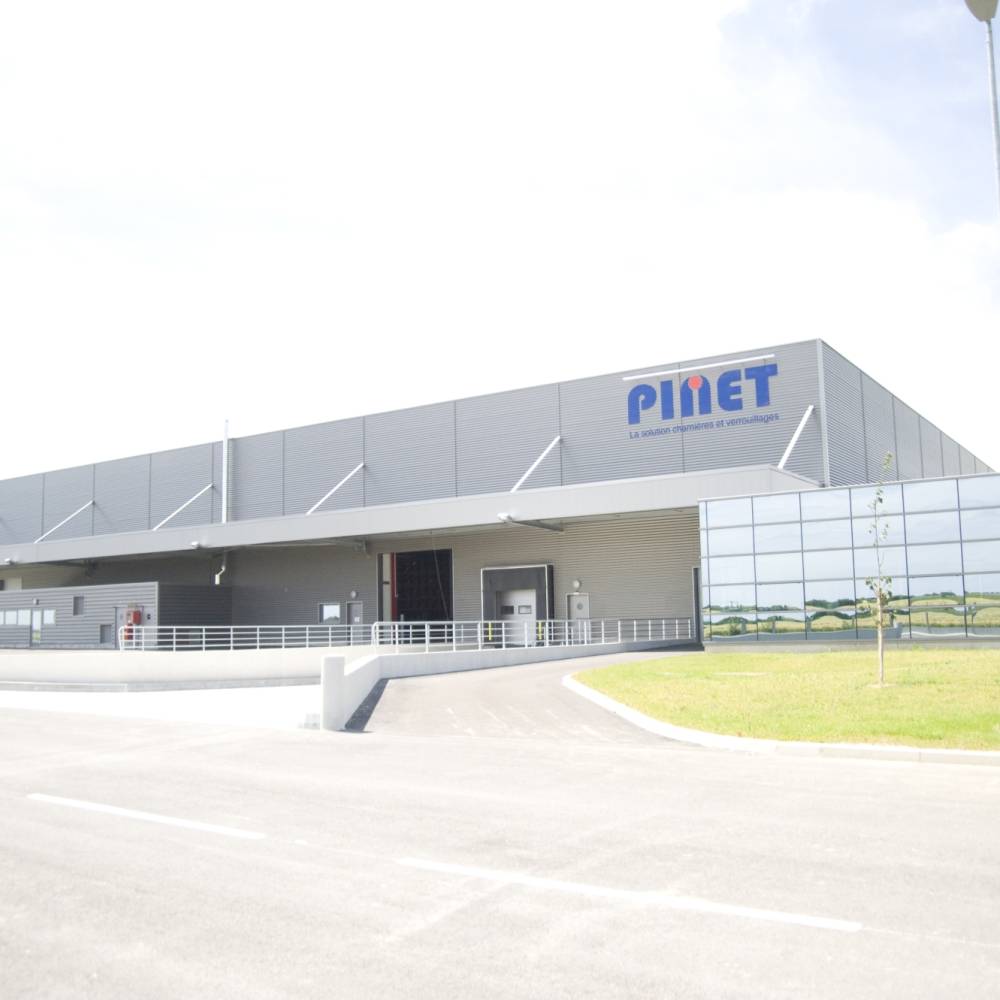 Two production sites
The Workshop in Tunisia
PINET Industrie company is based in Sousse, Tunisia, a city located 120 km south of Tunis.
This 2,000 m² workshop allows PINET Industrie to manufacture hinges and locks that require a significant portion of labour in the manufacturing process.
Very demanding on the quality of its Hinges and locking devices, PINET Industrie has implemented a quality approach that allows manufacturing to be monitored and controlled in Tunisia.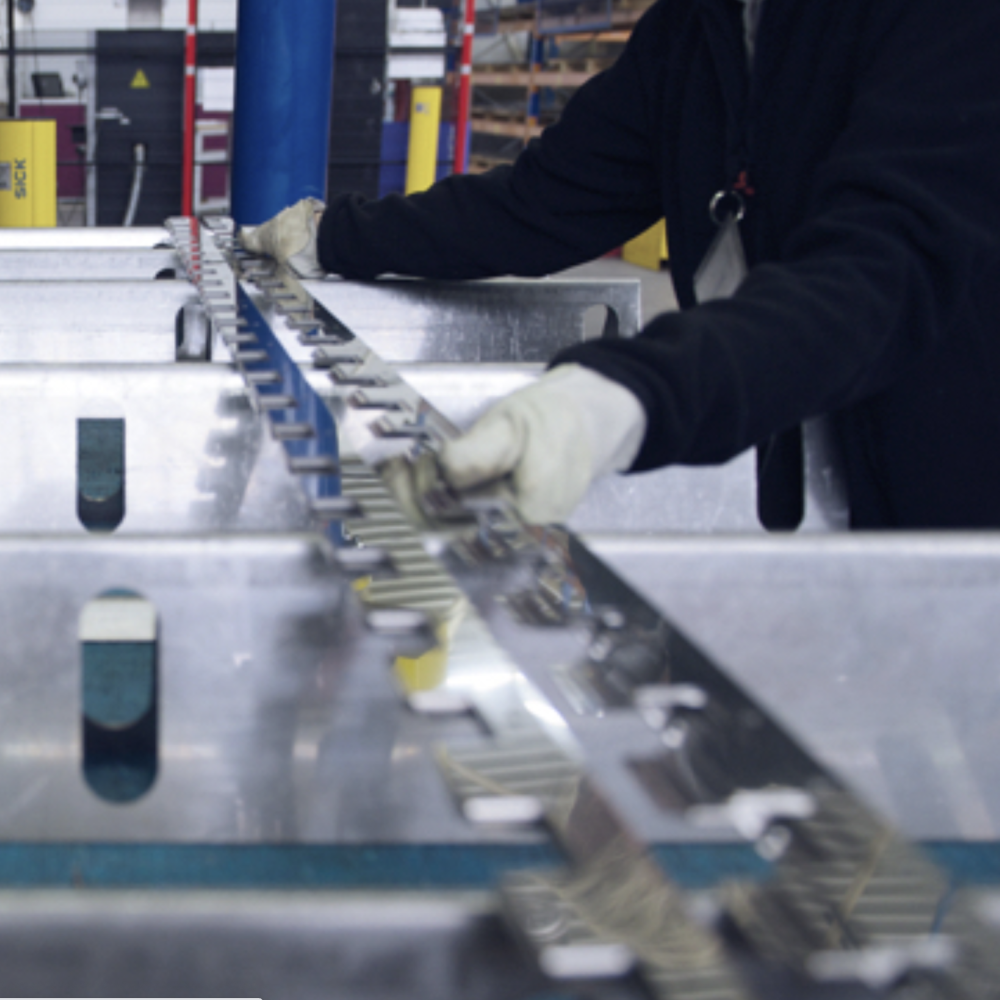 Machinery
To manufacture standard and bespoke hinges and locks, we are equiped with a complete fleet of high-tech machinery made up of:
40
Automatic and manual presses (up to 420 T)
5
Machines specifically designed for the manufacture of hinges
2
CNC laser cutting machines
1
Autonomous equipment workshop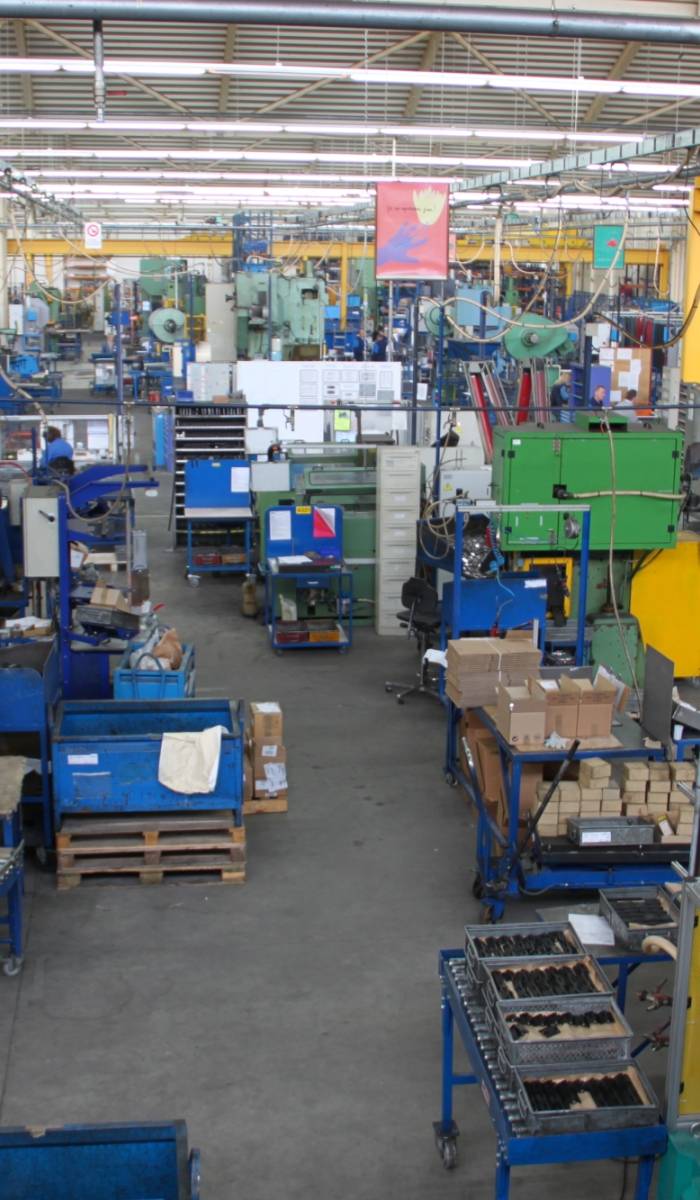 A logistics platform
PINET has set up a logistics platform next to its Chaulnes factory in Picardy to meet clients' needs as efficiently as possible. Indeed, Picardy is the ideal region, close to highways, to quickly deliver hinges and locks throughout Europe.
Optimising logistics flows
Built in 2009, the Pinet logistics platform covers 4,500 m². This platform uses the latest stock management technologies in order to optimise deadlines, cost reduction and ergonomics, thereby enhancing client satisfaction by improving the quality of service.
To ensure the timeliness of flows, PINET is always working on optimising the supply chain, notably with the integration of the following features:
1. Integration with ERP (Sage Adonix)
2. Installation of a WMS (Warehouse Management System)
3. Validation of inventory movements by means of a WIFI system
4. Use of vertical storage systems
5. Warehouse flow optimisation.
Supply chain
From customer need to the product shipment.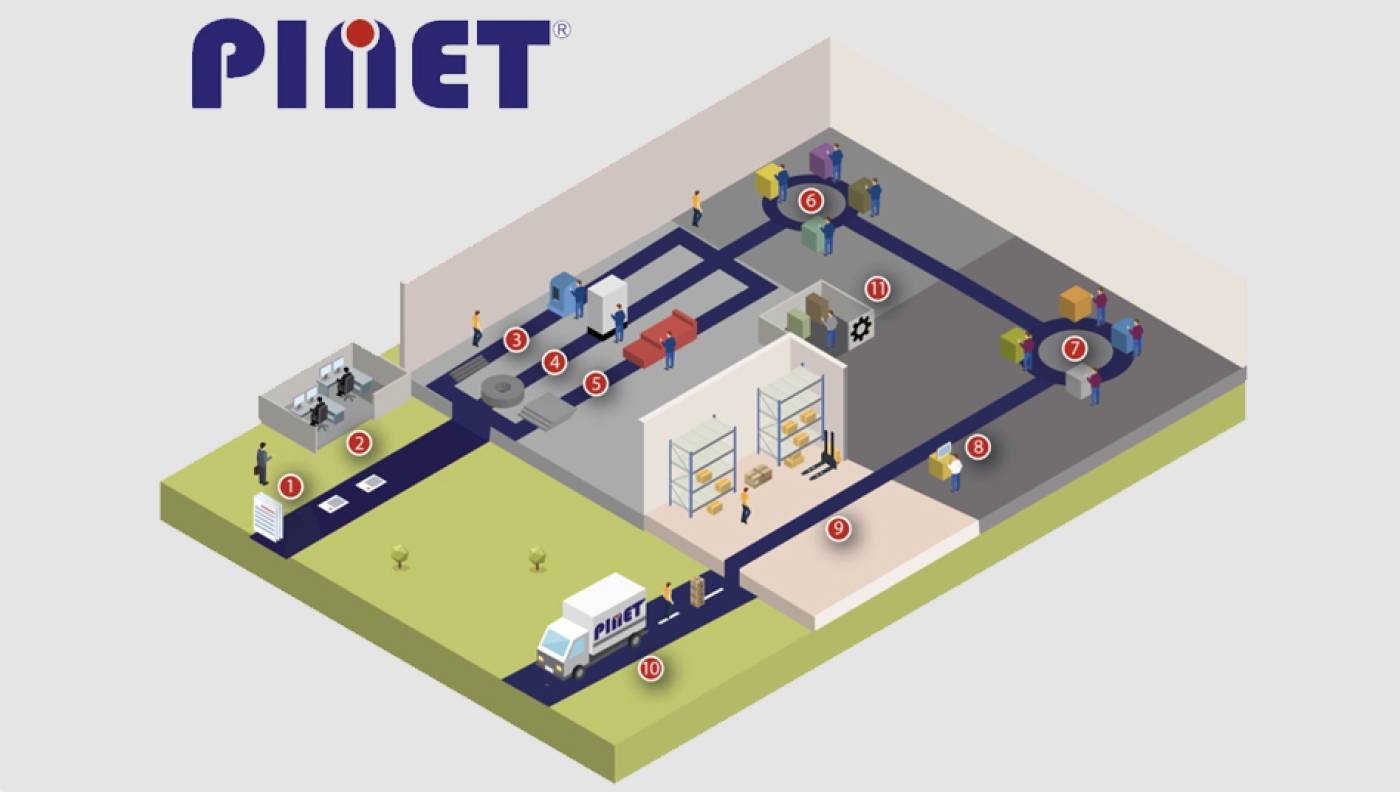 1. Customer need
2. Design office
3. Aluminium profile for machining center
4. Metal coils for automatic press
5. Sheet metal for Laser cutting machine
6. Manual operations
Pre-rolling and Rolling * Cranking (bending) * Welding * Assembly.
7. Product finishing
Deburring * Degreasing * Surface treatment.
8. Metrology
9. Logistics Platform
10. Shipments
11. Integrated workshop